Mission & History
Our Mission is "People Caring for People."  We believe that our residents deserve the best.  Our best is built upon a foundation of the four pillars of Respect, Integrity, Stewardship, and Compassion. We hope that your visit will be pleasant and informative. 
Our front entrance takes you past majestic evergreens and winds around a peaceful fountain.  Our backyard hosts beautiful woods and the occasional wildlife. 
We are located in a peaceful rural setting just outside the small town of Adams, Nebraska.  This small town has many services to offer.  Adams has your typical bank, post office and grocery store, but also has a pharmacy, medical clinic, dentist, massuese, chiropracter, and attorney office.  When you visit our community, you get a feel for how connected and caring we are...that feeling continues as you walk in the doors of Gold Crest. 
Our Front Entrance

Our backyard!
History of Gold Crest
Gold Crest Retirement Center was founded on the principles of hard work, dedication, and faith.  When pioneers James B. and Salatheil Coffman, born in Mt. Morris, Illinois, came to Nebraska to farm in 1881, they had to have faith that the land would provide for them.  Salatheil and his wife, Lillie, lived on a farm southwest of Adams until 1909 when they moved to Lincoln.  Together, they raised two daughters, Marian and Bessie.  Bessie would marry in 1921 to George Coffman.  They lived in Lincoln all of their married lives, but the Adams community left an impression that could not be forgotten.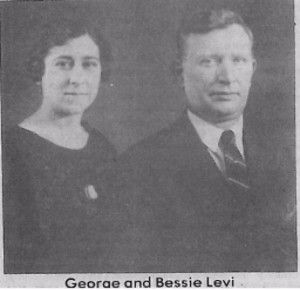 In 1970, George and Bessie sought assistance in drawing up their will.  Their kind and generous gift was that the bulk of their estate would be used to create Gold Crest.  It was their dream that a complete health care facility be created in Adams to provide an environment that would enable the elderly to receive the best in health care and rehabilitation.  A provision was made, and a total of 2,500 acres of land was given which when sold, totaled over 2.5 million dollars.   
George and Bessie entrusted Henry Gramann, Jr. and long time friend and attorney, Charles Phillips, to ensure the project was successful.  With the help of James "Maurice" Helmink and the Board of Directors, the planning stage began with a request to the State Department of Health.  At first, a healthcare facility was deemed unnecessary in such a small community; however, a Certificate of Need was eventually obtained for a portion of the proposed beds.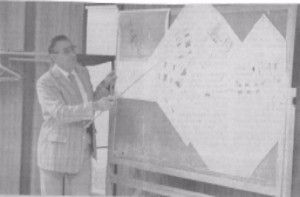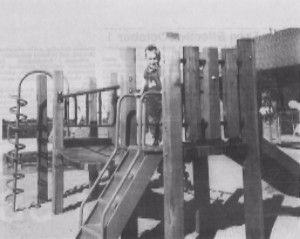 In 1990, the Child Care Center was added for the benefit of the staff members who have small children, age 6 weeks to 12 years of age.  This benefit for the staff was soon extended to the community, providing both day care and pre-school.  In addition, benefit has been gained from and for those residents who like to participate with the children and also for those children who enjoy having a lot of grandparents, right next door.            
 In 1995, the campus expanded its type of living quarters to include independent living duplexes.  In 2004, our first townhome with additional living space was added. 
In 2000, the Henry Gramann Jr. Activity Center and Private Dining Room were built.  The Activity Center consists of a large activity room with a fireplace, kitchen area, activities office, maintenance office, and a wellness center (exercise room) with adjoining rest room and shower area.
It may have begun with the vision of two, but many were involved with the overall planning, building, and work, which finally created the existing structure and overall dreams for this health care campus.  Continuing on, year by year, with special activities and projects, the facility provides community benefit and also gains a special family spirit and the pioneering of new ideas and new ways to dedicate themselves to higher goals.  As Rev. Don Greer stated on the dedication, "All of us are receivers of the generosity of those who have given.  Some have purchased land, some have contributed memorials, some have given of their skills and talents in labor, some have been planners, and some employees, and some day some will be residents.  We dedicate a building, but we commit ourselves to its ongoing effectiveness and higher goal, and we give thanks for all that we have been given.  In addition, let us give thanks for what we may continue to give and share with one another."