Memory Care
Gold Crest is dedicated to providing continued care and services to our community.  Upon evaluation of our services offered, we noticed we could benefit some of our residents with a more suitable environment that was geared toward their diagnosis of dementia.  Research and education and a great deal of planning has brought us our Memory Care Addition.
Not all of our residents need full "skilled care."  Many have come to stay with us because they are not safe at home due to wandering, forgetfulness or confusion.  However, they can still provide all their own daily cares independently or with gentle cueing or guidance.  Persons diagnosed with dementia, such as Alzheimer's, need a soothing environment that they can trust will not be over stimulating or everchanging.  They need caregivers who are patient and understand what changes the disease can bring about in a person. 
Our Memory Care area will provide a calm and relaxing atmosphere where residents can feel comfortable during their daily routines.  The eight private rooms are furnished with an electric bed, dresser and nightstand, and their own flat screen TV.  The walk-in closet provides ample storage for their belongings while their private bathroom offers them privacy.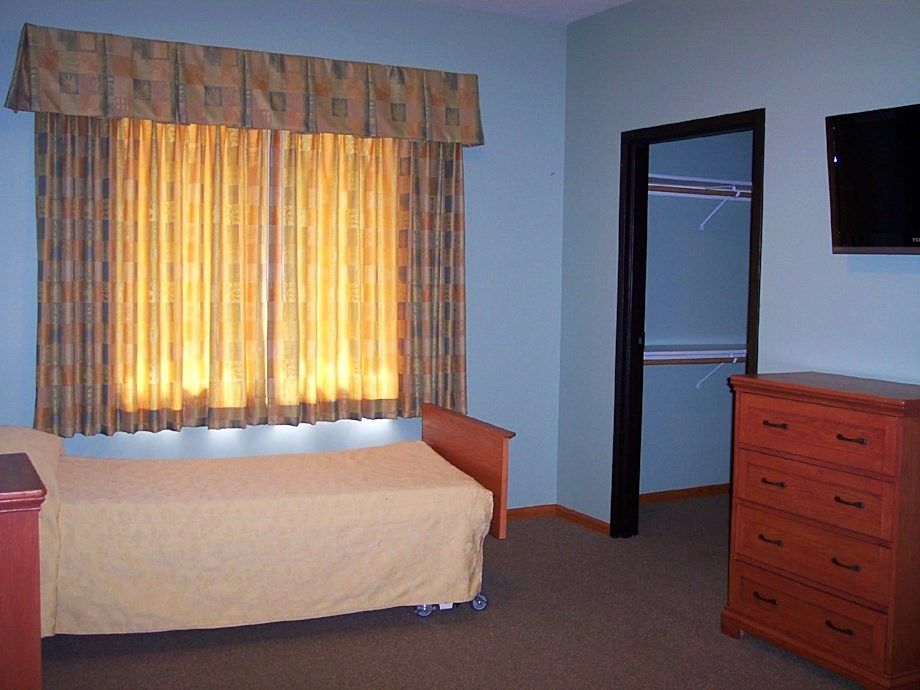 When the desire to visit arises, the residents can relax in the living room area with leather chairs and a big screen TV.  The stone fireplace is sure to bring a smile to those sitting in the cozy living area whether visiting, reading or watching TV.  The sunroom provides another sitting area with comfortable chairs for soaking up the sun.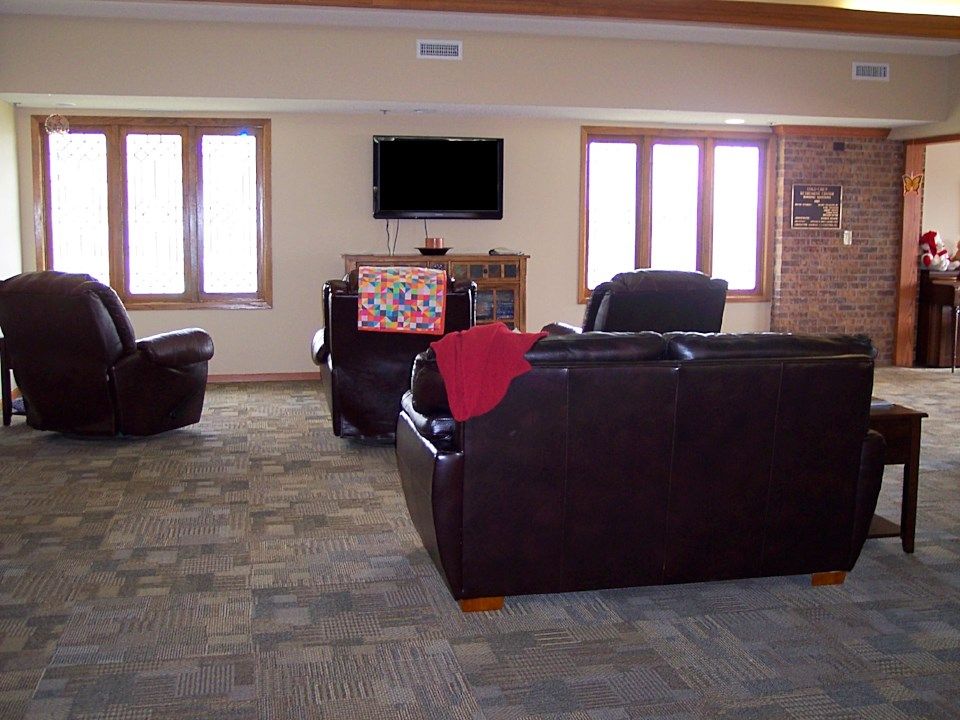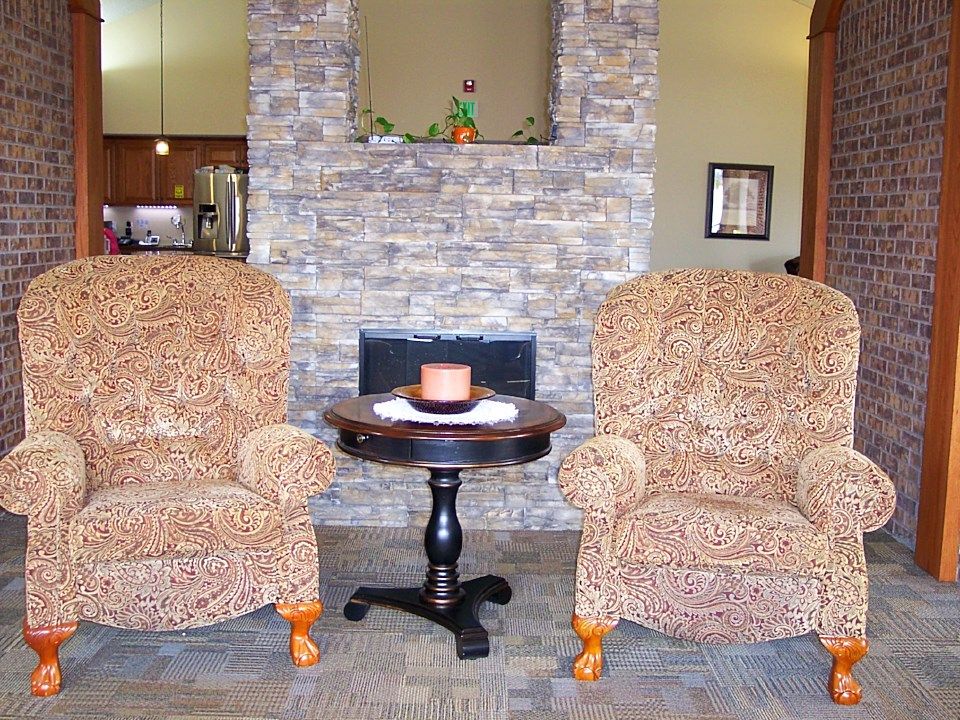 Mealtime is tailored to include personal preferences as well as provide nutritionally balanced meals.  The kitchen island allows for staff supervision and the refrigerator provides snacks for residents who find meal time difficult.  The bathing area with shower and walk-in whirlpool tub allows ample space and privacy while giving the supervision needed to keep the resident safe.  The personal washer and dryer is available and staff will ensure all residents have clean linens and clothing.
Maintaining the quality of life for persons with dementia can be a challenge.  Finding the balance between enjoyment, ability, and comfort is an everyday effort.  Personalized activities are offered as well as the opportunity to participate in larger group activities such as bingo, hymn singing and Bible study.
One of the largest struggles for caregivers in the home is keeping the person with dementia in a safe area.  Our Memory Care area is fitted with secure locked exits to ensure the residents are in a safe and supervised area at all times.  They also need the ability to call for help no matter their location, so we integrated a mobile call light system.  Each caregiver will have training and education designed specifically for caring for people with dementia.